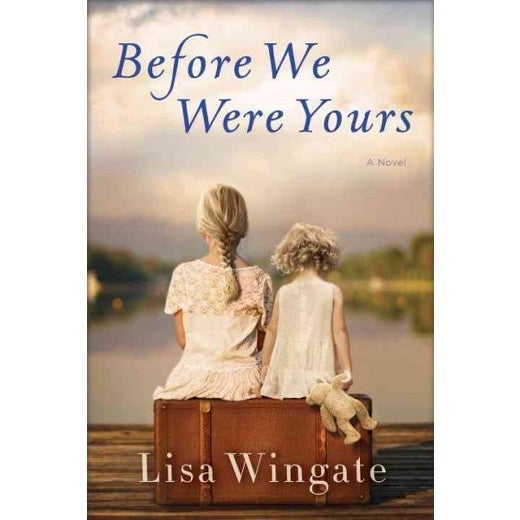 Title: Before We Were Yours
Author: Lisa Wingate
Genre: Historical Fiction
Publisher: Quercus
Publication date: 30th November 2017
My rating: ★★★☆☆
Synopsis:
Memphis, Tennessee, 1939
Twelve-year-old Rill Foss and her four younger siblings live a magical life aboard their family's Mississippi River shantyboat. But when their father must rush their mother to the hospital one stormy night, Rill is left in charge, until strangers arrive in force. Wrenched from all that is familiar and thrown into a Tennessee Children's Home Society orphanage, the Foss children are assured that they will soon be returned to their parents. But they quickly realize the dark truth…
Aiken, South Carolina, present day
Born into wealth and privilege, Avery Stafford seems to have it all: a successful career, a handsome fiancé, and a lavish wedding on the horizon. But when Avery returns home to help her father weather a health crisis, a chance encounter leaves her with uncomfortable questions and compels her to take a journey through her family's long-hidden history, on a path that will ultimately lead either to devastation or to redemption.
My review:
I was immediately drawn into the story from the first page, particularly in Rill's story starting in 1939 and following the roller coaster journey from her riverboat home to the orphanage. A controversial and difficult theme like kidnapping and child-trafficking requires carefully chosen vocabulary and I thought that the author successfully handled this sensitive topic. The five Foss children felt very real and I especially liked how their character developed from their home to the orphanage to their new adopted homes.
In contrast, I didn't feel that the present day story held the same level of complexity, perhaps because it unfolded in a relatively slower pace. Avery's storyline felt strained and I thought that certain parts could have been avoided, such as the love story which seemed unnecessary, considering the theme of the book. However, her relationship with her grandmother was sincere and I admired her will and hope to uncover the truth. The family bond, both in past and present, was completely believable and genuine and I enjoyed discovering the connection between River Foss and the present day characters.
Without giving away too much detail, I can say that the ending was bittersweet and as pleasant as can be expected in such delicate circumstances. It definitely made a lasting impression and I was eager to research this scandal and pleased that it was depicted in such a respectable manner.