Autumn is here once again (although with a slight delay as always here in sunny Madrid) and so is the perfect weather to snuggle up under a blanket with a book. Amanda tagged me in the It's Finally Fall Book Tag. Thank you, Amanda! For those of you who haven't come across her blog before, she recently shared some very insightful tips for bloggers and writes great reviews so go and check out her blog! I am not sure who created this book tag but please comment if you know so I can link back to them.
I am excited to share with you some of my favourites perfect for rainy weather. Enjoy reading!
IN FALL, THE AIR IS CRISP AND CLEAR | NAME A BOOK WITH A VIVID SETTING!


I just loved the imagery and vivid descriptions in The Night Circus so much. I haven't read a book that surpasses the setting since this one.
NATURE IS BEAUTIFUL BUT ALSO DYING | NAME A BOOK THAT IS BEAUTIFULLY WRITTEN, BUT ALSO DEALS WITH A HEAVY TOPIC LIKE LOSS OR GRIEF.


I recently received The Coordinates of Loss as an ARC and was blown away by how well  the author handled the complex topic of grief.

FALL IS BACK TO SCHOOL SEASON | SHARE A NON-FICTION BOOK THAT TAUGHT YOU SOMETHING NEW.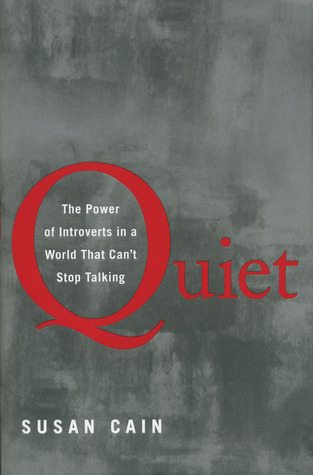 Quiet explores how introverts fit in our society and is a thought-provoking and extremely interesting book.

IN ORDER TO KEEP WARM, IT'S GOOD TO SPEND SOME TIME WITH THE PEOPLE WE LOVE | NAME A FICTIONAL FAMILY/HOUSEHOLD/FRIEND-GROUP THAT YOU'D LIKE TO BE A PART OF.


I have so much admiration for Durell and I would love to be a part of his animal family. I can imagine it being so much fun!

FALL IS THE PERFECT TIME FOR SOME STORYTELLING BY THE FIRESIDE | SHARE A BOOK WHEREIN SOMEBODY IS TELLING A STORY.


My Grandmother Sends Her Regards and Apologies is a charming story told from the perspective of 7-year-old Elsa. It is unique and the storytelling is just wonderful.

THE NIGHTS ARE GETTING DARKER | SHARE A DARK, CREEPY READ.


This book was really not what I was expecting after reading the description. It is dark and twisted and hard to take in all at once.

THE DAYS ARE GETTING COLDER | NAME A SHORT, HEARTWARMING READ THAT COULD WARM UP SOMEBODY'S COLD AND RAINY DAY.


Not especially short but highly entertaining and the perfect heartwarming read!

FALL RETURNS EVERY YEAR | NAME AN OLD FAVOURITE THAT YOU'D LIKE TO RETURN TO SOON.


Perhaps my favourite book ever written, And the Mountains Echoed is one that I would definitely like to re-read soon.

FALL IS THE PERFECT TIME FOR COZY READING NIGHTS | SHARE YOUR FAVOURITE COZY READING ACCESSORIES!

A warm drink and a thick blanket! I don't really need much more than that!
I tag:
N S Ford
Katie and Dee at The Brunching Bookworms
Darinda at Nightcap Books
Lily at Sprinkle of Dreams
Jess at Comfort Reads
To those tagged there is no pressure to do the tag but I would love to read your answers so if you decide to post them, please link back to me so I can see your fall favourites. And to anyone not tagged please also feel free to do the tag, it was a lot of fun! Have a great weekend and happy reading!