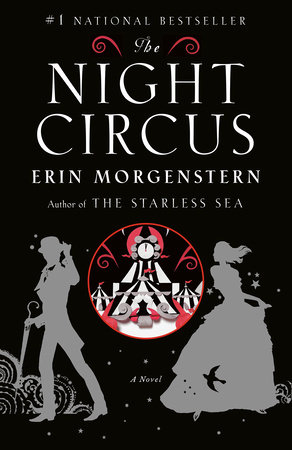 Title: The Night Circus
Author: Erin Morgenstern
Genre: Fantasy
Publisher: Vintage
Publication date: 15th September 2011
My rating: ★★★★☆
Summary:
Set in the 19th century, Le Cirque des Rêves arrives with no warning and leaves no trace. Its two most profound magicians, Prospero the Enchanter and "Mr. A. H." are preparing a challenge involving their magic skills through their protégés, Celia and Marco. The mysterious circus will be the battleground for the competition of which only one may triumph.
My Review:
This book is so different from any other that I have recently read that I have struggled to identify my feelings towards it until now. It is one of those books that you reflect on even weeks after reading and as much as I want to love it, there are several exasperatingly slow-moving parts that leave a lot to be desired. Note that this is not a cannot-put-down type of book but rather one to be enjoyed at a leisurely pace.
Written with beautiful imagery and eloquent descriptions, the reader is immediately drawn into the magic of Le Cirque des Rêves where anything and everything is possible. We are introduced to magicians Prospero and Mr. A. H. who appoint their young apprentices with the intention of ending their long rivalry. A particularly frustrating aspect of the "contest" is that there appear to be no rules and no boundaries. As much as I enjoyed the magic tricks, unfortunately it is not until the end of the book where the circumstances of the battle are revealed.
Other important details to mention are the time lapses and change in character POVs which I feel do not allow for character development and can sometimes provoke confusion in case the reader is not paying close attention to the dates or keeping track of the constant round of newly introduced characters. Looking back, it is difficult to pinpoint a main character and I couldn't invest in any of the interactions, particularly the sometimes forced dialogue between the apprentices Celia and Marco.
By far the best thing about this book is the setting. The circus is enchanting and the scenery so rich and full of life that the lack of substance and solidity in the plot is almost completely erased. I was mesmerised by the descriptions of each room in the circus and the imagery that is so superbly portrayed throughout the book. The atmosphere is dream-like and enchanting and the aesthetic extremely alluring – this in itself is enough to merit a four-star review. I highly recommend this book to any dreamers, romantics and fantasy lovers.